Slideshow
Other top rated products
5.0 star rating
5 Reviews
Fantastic tags!
Review by Brittni M. on 12 Sep 2019
review stating Fantastic tags!
Ordered some two sided B/W folded tags for our blankets with company name, url, origin, care, and fiber content. The tags are thick, beautiful, and exactly as the proof. The PDF template didn't really work for us, so I just made a table in a word doc with the dimensions and font of the tag, and there were no problems at all. I will definitely order from Cruz label when we need more!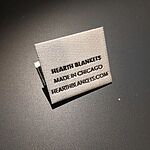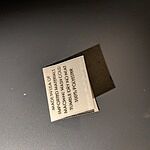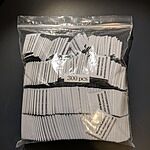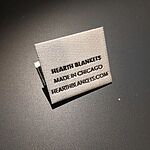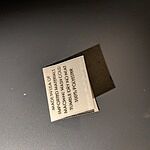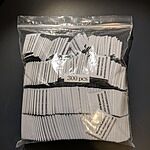 Perfect
Review by Matt E. on 28 Feb 2019
review stating Perfect
Great quality, fast response time, fast shipping
Great labels
Review by Mary H. on 23 Nov 2018
review stating Great labels
Great service as always. My only go to place for product labels. Thanks!
love this company
Review by Judi R. on 4 Sep 2018
review stating love this company
thank you so much for taking the time to resolve a mixup in my factory. I appreciate your patience and the quality of your goods
Fast and exactly what we
Review by Eric C. on 27 Aug 2018
review stating Fast and exactly what we
Fast and exactly what we wanted
Q: I am looking at purchase care labels for a product we have made. The one we have now is black about an inch wide and an inch long folded, printed on both sides. One side says Machine Wash, Warm Gentle Cycle, Do Not Bleach, Tumble Dry, Low Heat. The other side says, Eagle Link, LLC, 1364 Old US 2, Bark River, MI 49807, www.eagleprosix.com. Can you do and how much?
A: Thanks for your question. I am not sure if all of your text would be able to fit in 1" x 1". You probably need to use our template size of 1 1/5" x 1" (folded). If you use the exact size specs on here, the price is as listed. If you need something more custom with different size, it would be $10-$25 more. FYI, everything fits in the current template except for your URL. Please consider removing "www" and they will all fit. Thank you.